Update as of May 19th, 2020

​Hello Glassery Friends!
Our doors are open!
The safety of our customers and staff is our number one priority. In addition to continuing to deep clean our store and shelves, we're also adhering to social distancing guidelines and asking for anyone looking through the glass shelves to wear gloves. Mask use is also encouraged. We will still offer curbside service for anyone that requests it.

There have been a lot of questions regarding when classes will be held next. I am not going to be holding regularly scheduled classes for the month of May while we add some additional safety measures to the store. I want our classes to be safe for all, as well as enjoyable.

In the meantime I will be providing Open Studio hours Tuesdays and Wednesdays from 11-5. Please call ahead to reserve your space as I will be limiting the number of students working in the studio.

Don't want to wait for a scheduled class? Set up a private class! Choose any of our fused group class options for your group of 2 - 4. Call or email for more information.
We thank you all for your continued support! Stay glassy, healthy and happy my friends!
Shannon's Stained Glassery is a stained glass supplies store and workshop
located at 5904 Tower Avenue, South Superior, WI. See our About tab to learn more about Shannon's Stained Glassery and view the slideshow of all our shop has to offer.We offer weekly classes to teach you how to make your own
stained glass projects, a variety of pre-made pieces for sale to
choose from, and many raw materials and hardware for your own
glasswork projects. See our Class Schedule tab for a complete calendar of classes and events. In 2017 we added our Paint Your Own Pottery studio!We also repair broken stained glass pieces and create custom orders .
Give us a call or stop in for a visit. Shannon, Gretchen, Valerie and Dennis will be happy to answer any questions you have! Hours are:
Sunday Closed
Monday Closed
Tuesday 10:00 - 5:30
Wednesday 10:00 - 5:30
Thursday 10:00 - 5:30
Friday 10:00 - 5:30
Saturday 10:00 - 3:00
New at Shannon's Stained Glassery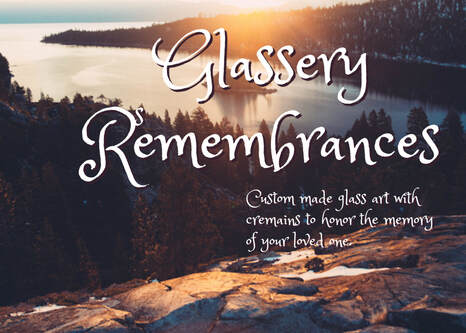 ---
Interested in Stained Glass? We offer a Beginning Stained Glass class! Each 4 week session starts the first Thursday of every month at either 12:00pm or 5:30. Call, stop in or email to register for this popular class.